Norfolk plays host to plenty of extraordinary festivals and special events, providing entertaining and culturally enriched experiences for individuals and families alike. Many of these "signature" events draw thousands of visitors annually from across the world. Check out some of our favorite early spring and summer festivals!
SPRING FESTIVALS
VA International Tattoo
SCOPE ARENA – APRIL 28- MAY 1, 2022
Virginia Wine Festival
Town Point Park – May 7 & 8, 2022
Stockley Gardens Arts Festival
May 21-22, 2022
Bayou Bon VivaNt: Bayou Bon Vivant: Cajun Music & Food Festival
Town Point Park – May 20 -22, 2022
Give your taste buds a quick break and take a ride on the 19th-century replica of a Mississippi paddle wheeler or stop by Paddy'O's for a frosted version of the New Orleans famous Hurricane cocktail. Whether you're jamming out to one of the many southern performers or admire the incredible artwork presented by the Louisiana craftsmen we're sure you'll feel like you're in New Orleans!
SUMMER FESTIVALS
Harborfest
June 10 – 12, 2022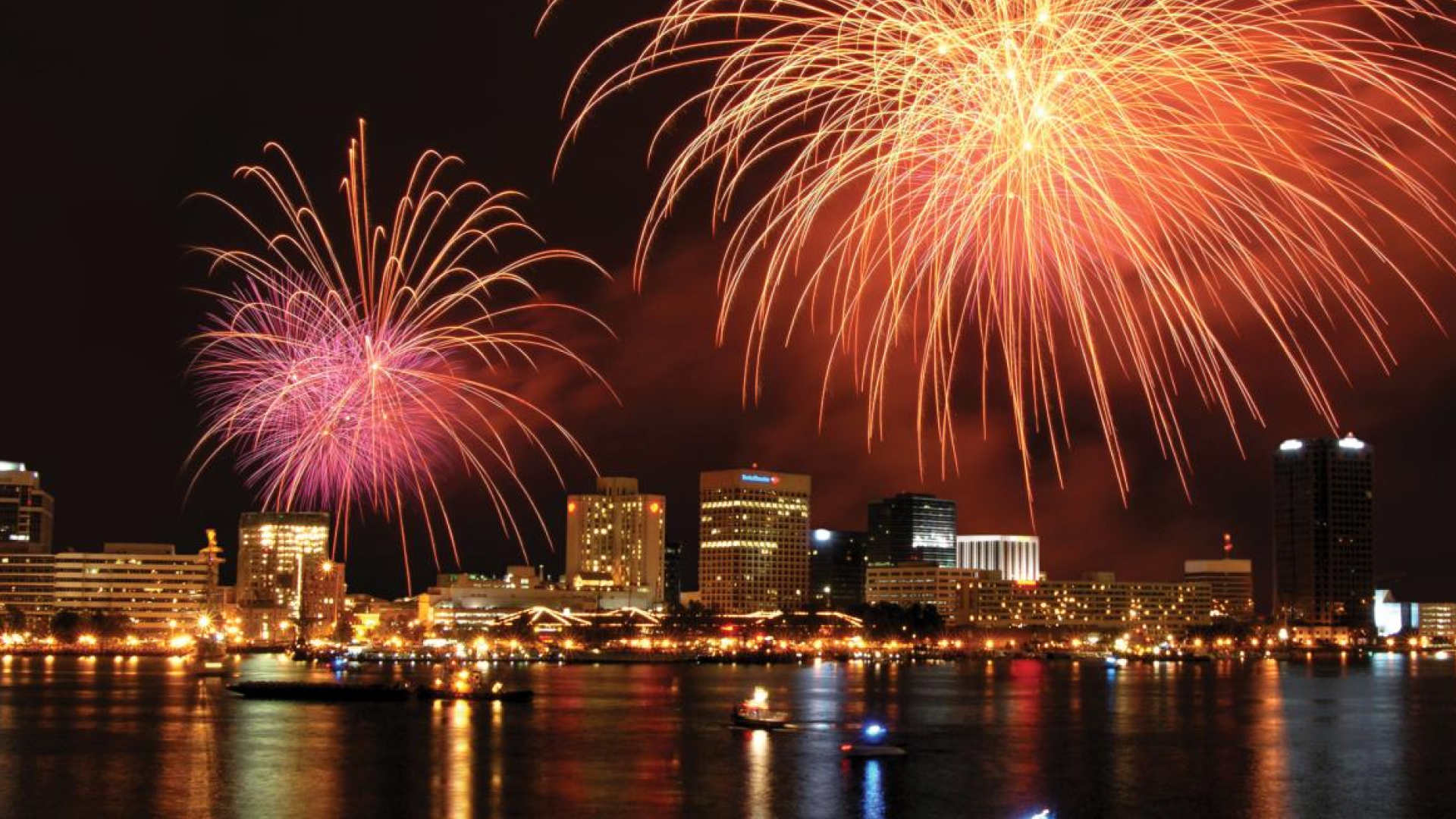 Tis' the season for fireworks, boating and all things outside! Harborfest is a must-attend event in Norfolk. Although the historic three-day event will not take place in its traditional format along the Downtown Norfolk Waterfront, the festival will be celebrated through a week-long series of virtual content, including interviews, behind-the-scenes footage, virtual performances, videos and much more.
PrideFest
June 25, 2022
Fourth of July Great American Picnic
Town Point Park – July 4, 2022
What better place to celebrate Independence Day than in the heart of Norfolk. Town Point Park offers American fare; hot dogs, hamburgers, barbecue, seafood, buttered corn on the cob, juicy watermelon and lemonade! Fill up your plates, sit back and relax as you watch the U.S. Army Training and Doctrine Command Band kick off the holiday celebrations. Stick around until 9:30 for a spectacular fireworks display just over the Elizabeth River!
Latino Music Festival
Town Point Park – July 23, 2022
Norfolk Waterfront Jazz Festival
Town Point Park – August 26 & 27, 2022
Pull up your lawn chair to the longest-running Jazz Festival in Hampton Roads! Chill on Norfolk's waterfront while indulging in the tunes of sweet smooth Jazz and R&B. Jazz is arguably the truest art form of America, so let these talented musicians transform you into the era of the 1900s. Don't forget to snack, drink and shop at the festival's marketplace too!
FALL FESTIVALS
NashFest 757
Town Point Park – September 17, 2022
Hot chicken, hard drinks, and Music City sounds! NashFest 757, a one-day festival celebrating the iconic culture and cuisine of Nashville is back and will take place on Saturday, September 17, 2022 at Town Point Park along the Downtown Norfolk Waterfront! Fusing together all of the elements that make Nashville one of America's most popular cities, NashFest 757 will offer an experience similar to an evening stroll down Broadway, featuring national and local recording artists, mouth-watering hot chicken, barbecue, and biscuits, line dancing, craft beer and whiskey tastings, bull riding, and much more for what promises to be one of The 757's hottest new summer events!
Children's Festival
Town Point Park – October 1, 2022
Coastal Virginia's most beloved family festival is filled with more than 100 creative and interactive activities, storytelling, hands-on workshops and educational displays, cultural experiences, arts and crafts, costumed characters and more! Parents and children alike can frolic through the many imagination stations, shows and displays that are on site. Then visit the multiple exhibitions and activities that are sure to get the creative juices flowing.
Virginia Wine Festival – Fall
Town Point Park – October 15 & 16, 2022